Baraginė is a village in Marijampolė municipality, 7 km northeast of Marijampolė. The Valčiuva stream flows along the northeastern edge, and fields surround the village.
The first mention of the village in written sources is recorded in 1782 when Vilnius bishop Ignotas Jokūbas Masalskis mentioned the village of Baraginė in the documents in which he transferred the village to the parish of Prienai. It is said that the name of the village of Baraginė is derived from the Beragis stream that once flowed here.
As the village grew, a post office (since 1988), a primary school (since 1911), a cultural centre and a library (since 1949) operated here. Currently, the village has a cultural centre, a library, and an active local community.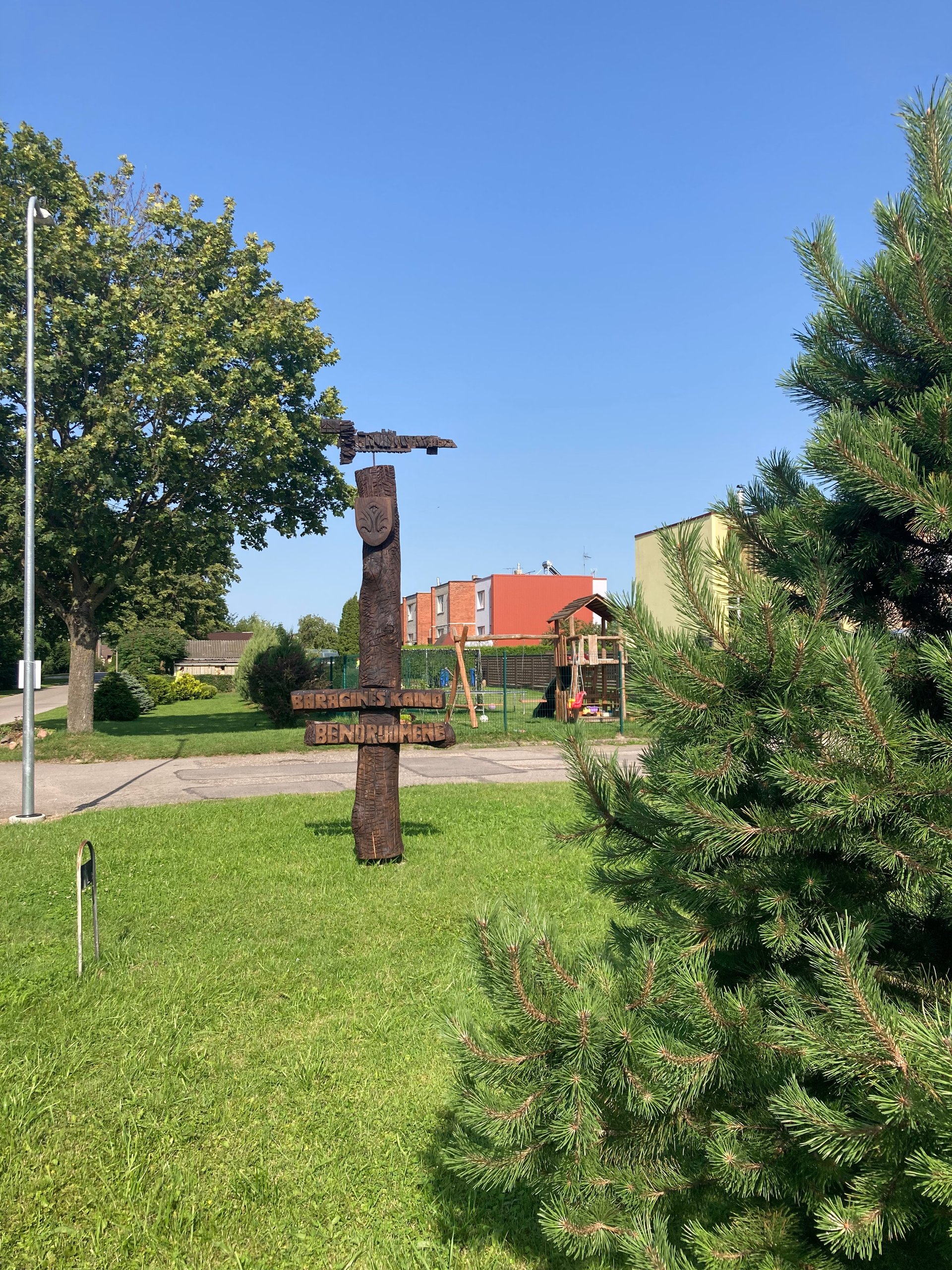 About Community of Baraginė village
The village community of Baraginė was established in 2006. During 15 years of activity, about 90 people joined the community. The community implements various projects, organizes celebrations, implements various village management initiatives, and cooperates with other communities, institutions and organizations. The village community of Baraginė is a member of the Marijampole municipality community association and Marijampole local activity group.
Unite the residents of Baraginė village and surrounding villages and people from them;

to develop the communal spirit of the population;

to take care of the residents' well-being, and improvement of the living environment;

unify the work of cultural, educational institutions and various organizations operating in the community territory;

take care of the ecological situation of the community territory;

develop relations with similar organizations in Lithuania and abroad;

unite members for joint activities, help them exchange information, strengthen cooperation, promote joint activities, and expand horizons;

provide members with comprehensive information and assistance;

prepare and submit applications for various funds and programs.